This weekend was perfect timing for a nice day-long ride with temperatures peaking at 92 degrees! You could not have asked for a better day. Cowtown Motorcycle Group planned a trip to Albany, TX with a historical stop at Fort Griffin. Once again, Cowtown did not disappoint! It was a perfectly planned and executed ride with wonderful stops and historical content added. Again I met some more riders who were very sociable and friendly. For the second time riding with the group, I felt completely welcomed and comfortable. Everyone has been real and true to character.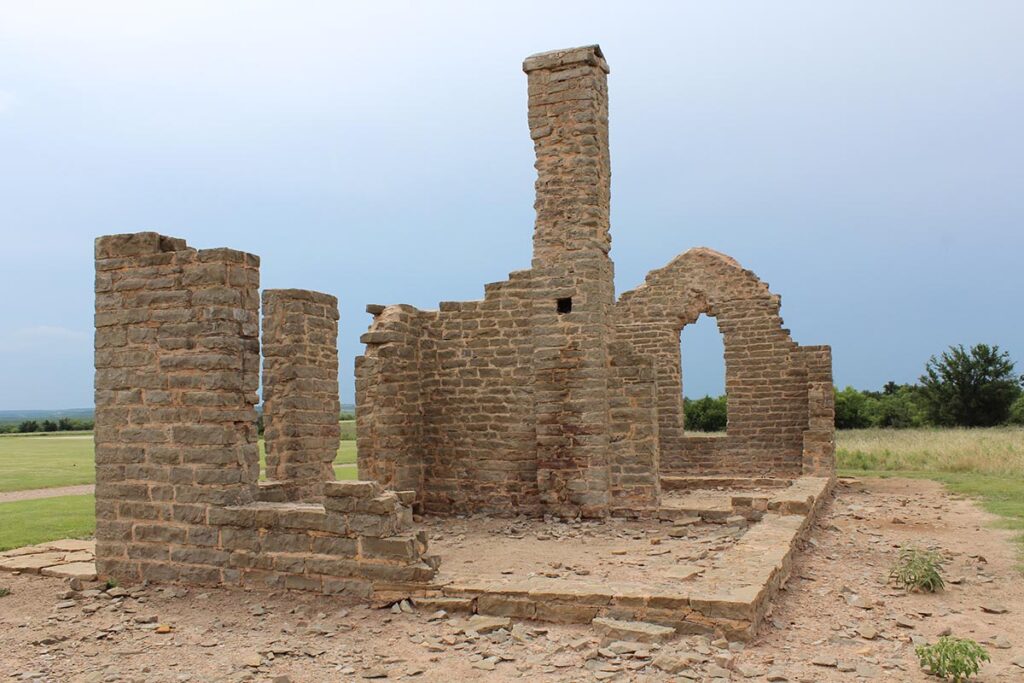 Different Types Of Roads To Destination
We met at 8:00 and took off around 8:30 am. The sun was behind our backs heading to our destinations and on our backs when returning. Gotta love that! It was a bit windy but not so bad as to spoil the ride. The group was 17 bikes strong this time.  We had a combination of road types on this trip, highways, farm and market roads, little back roads, and even some dirt roads rounded out the experience. If you had a preference for the type of road, this ride would meet your expectations. We got back into Fort Worth around 7 pm. It was a dawn to dusk ride tallying in over 300 miles for the day.
Fort Griffin
After a couple of stops along the way, we stopped to have lunch at the IceHouse in Albany. Historically it was an old ice house that has been converted into a restaurant.  We visited the courthouse area and some replicas of older building styles that would have been around during the founding of the city. After that, we headed out to Fort Griffin. One of the organizers had researched the old fort and gave us a very informative history account about the place upon arrival.  We also visited some replicas of the buildings that once stood at the fort.  The jailhouse was the original masonry and stood in the same place as when it was first built.  Definitely not the type of jails were used to seeing in our modern civilization.
Ride Strong Wrench Proud