Once again, another great show sponsored by Progressive. The bikes, the shows, the accessories. So what makes this show stand out from the other types of bike events? This show brings motorcycle manufacturers and accessory manufacturers with their new lines for the upcoming year. You get to see, touch, sit on and talk to representatives of the world's leading brands about what they are bringing to the road for the new year. It's classy, upscale, and exciting to see the new innovations coming out.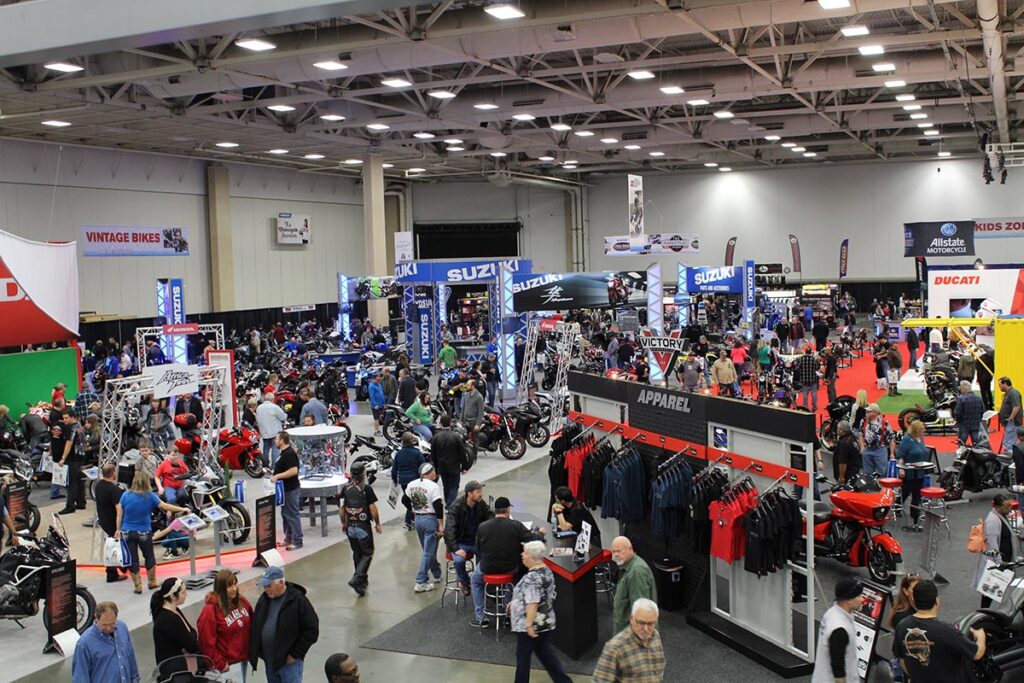 Variety Of Styles
Are you thinking about purchasing a bike and not sure what riding style you are looking towards? The Progressive IMS puts all the major brands and types of motorcycles in one place for you to browse. Dirt, street, enduro, adventure, four-wheel off-road, it's all there. Light and easy-to-lift bikes to the heavy touring models can be found. It provides a place to sit on the bike and compare brands and types of motorcycles.
Alternate Entertainment
The shows are also entertaining. Margaret and I planned carefully this year to avoid missing any of them. We were not disappointed. The shows provide a break from the excitement to give you time to relax. If you take in all the shows and the event, a full 8-hour day is easy to fill. This year they had an IMS Challenge where you would find specific locations with a QR code. You would scan it and obtain a virtual patch. Before leaving, you could turn in your virtual passes for gifts. It was fun to search for the QR codes throughout the show.
I was again impressed and am looking forward to next year's show.
Ride Strong Wrench Proud