Yup! It was that time again for the Wise County Toy Run! What a great event to attend for the year and for a wonderful cause. Riders from all over showed up to give toys for children. It's exciting to see so many riders come together to support a great cause.
Decatur, TX To Bridgeport TX
The toy run starts in Decatur, TX which is the staging area. Admission and the ride are free if you bring a toy or $10 if you just want to pay. Margaret and I pay instead of bringing a toy. The organizers need funding to run the event so we contribute in that way instead. When the ride portion begins it is police escorted for the safety of the riders and heads to Bridgeport, TX. The Santa on the Harley leading it usually arrives at Bridgeport about the time the last of the attendees leaves the staging area in Decatur. The ride is 10.8 miles long so when you consider the number of bikes it takes to cover that distance from end to end it's quite impressive.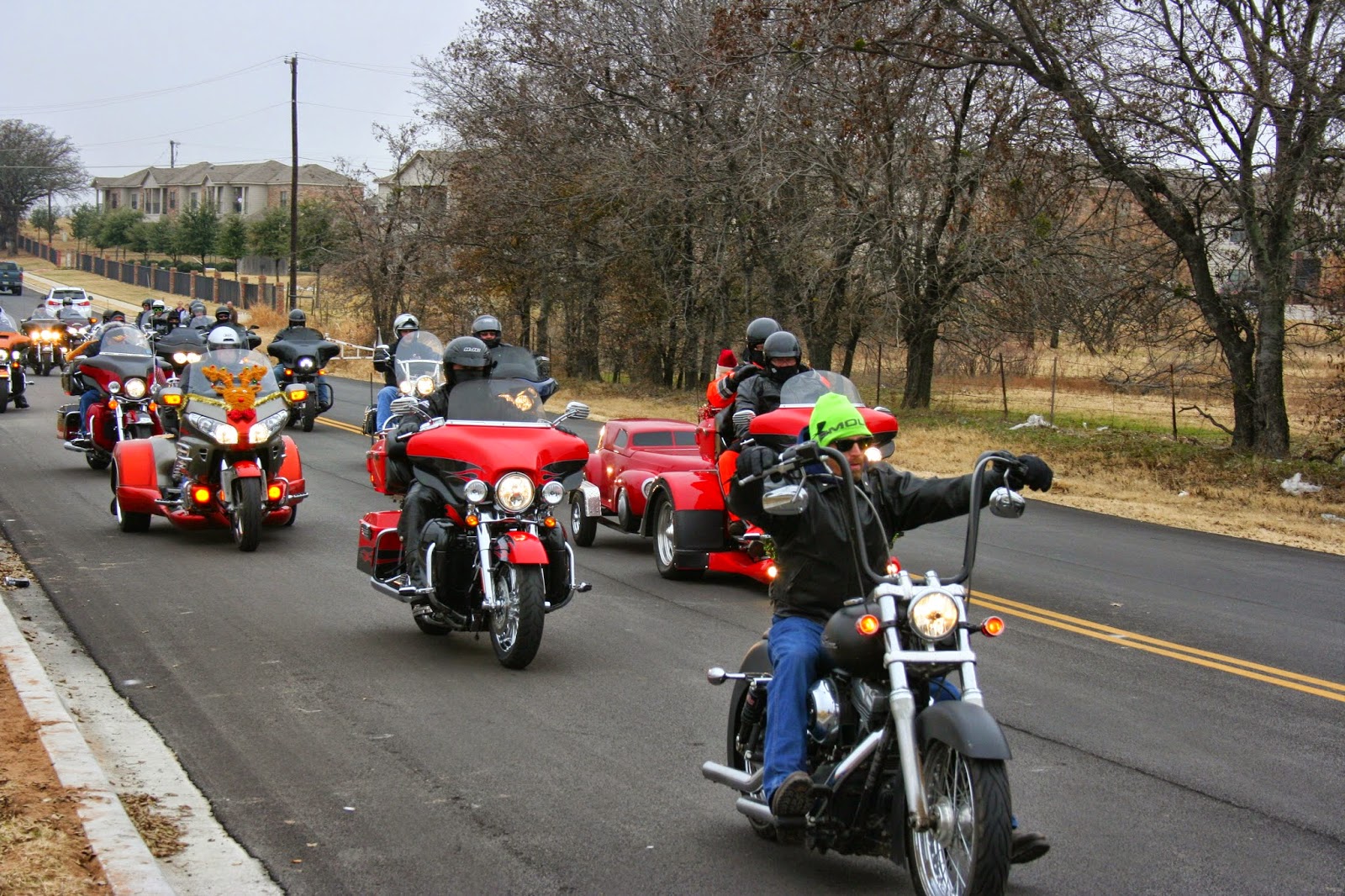 Community Event
It's such a big event that people park along the road in preparation to see the bikes. You'll see people along the entire route taking videos, waving, and enjoying the bikes as they pass. I like that it's not just isolated to riders. When communities get involved the entire run becomes more of a landmark event than a bike event alone. Riders will carry bags of candy and throw them to the kids as they ride by which brings excitement to the kids. This really helps to make the ride a community event with everyone participating and showing their support. It's basically a 10.8-mile parade that stretches between the two towns.
Upon Arrival At The Pavilion
Once you arrive in Bridgeport, TX, and park you head to the pavilion where all the action is taking place. This is where you drop off your toys as well. It is incredible to see the number of toys everyone is giving. The workers are almost frantic trying to keep up with how many toys riders are dropping off. There is always hot chili to help take the edge off the chill from the ride. Various booths are scattered around that sell leather goods, patches, t-shirts, and other miscellaneous stuff. The usual 50/50 and raffles for items are present as well. One MC had a tent set up with support gear as well. I am also very grateful that the event organizers are still American patriots and pause the event for the Pledge of Allegiance and the singing of the National Anthem.
Ride Strong Wrench Proud