In our last article, we talked about the importance of a motorcycle first aid kit and shared some of the items that need to be in the kit. Today we're going to show you How To Increase Your First Aid and Safety Knowledge.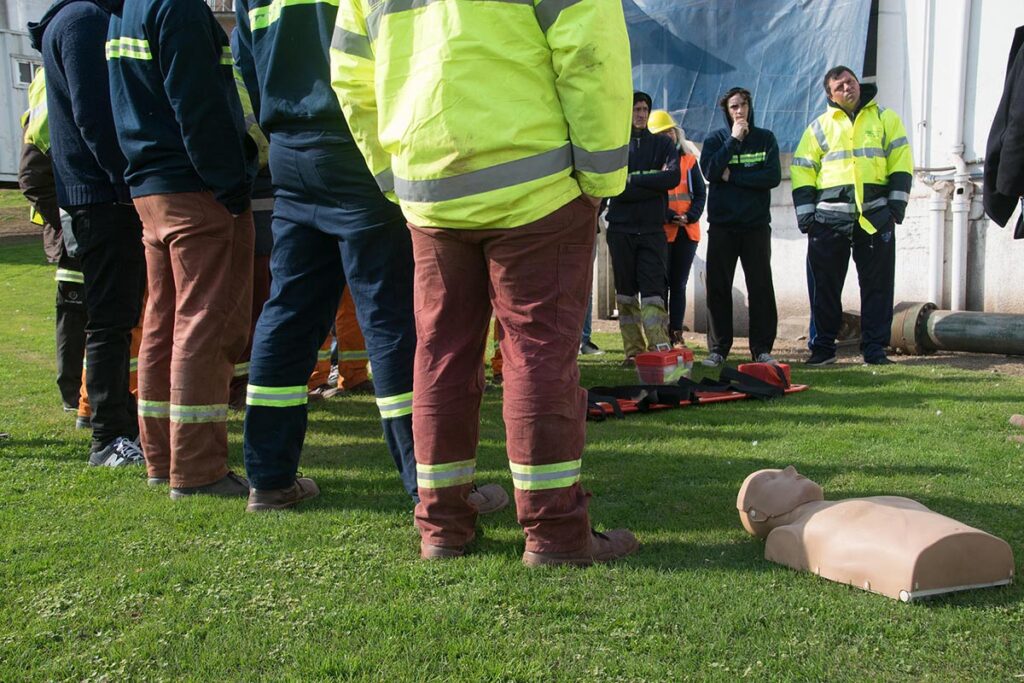 Learn Basic First Aid
Most first aid kits come with a basic first aid manual. Let's be honest, when you roll up to an accident or someone you're with has one, do you really have time to read a manual?
When you understand first aid, you'll gain the ability to help those in need. Through our first aid certification classes, you'll learn how to respond to specific situations, which will help you care for people in crisis as they wait for medical professionals to arrive. This gives them the best opportunity for a positive outcome. It also allows you to change someone's life for the better.

Learn CPR
CPR helps keep blood and oxygen flowing and dramatically increases the chances of survival in those who suffer a cardiac arrest.
CPR Saves Lives
While heart disease is on the rise, CPR can help save lives. According to the American Heart Association, more than 350,000 out-of-hospital cardiac arrests occurred in 2016. Sadly, 88% of people who suffer from cardiac arrest outside of the hospital die. However, CPR can dramatically improve a person's chance of survival when properly and promptly performed.
Anyone Can Learn CPR
Anyone can learn CPR, and everyone should. The American Heart Association reports that 70% of Americans feel helpless to act in the event of a cardiac emergency because they either do not know how to effectively administer CPR or their training has lapsed.
The Life You Save May Be A Loved One
Did you know that four out of five cardiac arrests occur at home? Also, many victims of sudden cardiac arrest appear healthy and may not know they have heart diseases or risk factors. Performing CPR promptly may save the life of someone you love.
Prevent Brain Death
Brain death occurs four to six minutes after the heart stops breathing. CPR effectively keeps blood flowing and provides oxygen to the brain and other vital organs. This gives the victim a better chance for a full recovery. Everyday Health reports that If CPR is given within the first two minutes of cardiac arrest, the chances of survival double.

Accident Scene Management Class
we recommend that you take an Accident Scene Management (ASM) course to learn what first aid challenges you may encounter and how to treat them. A 100 series ASM course teaches the basics of motorcycle trauma using the P.A.C.T. formula and ABCSS of Trauma to prioritize treatment. While this one-day course is geared toward the lay rescuer, it is great for the EMS worker as well. Helmet removal, moving the injured, and jaw thrust rescue breathing is all part of this class. This class prepares you to respond to a trauma scene and apply basic first aid.
Knowledge is Power
When you increase your first aid and safety knowledge, you learn valuable, useful tools on the road and off.
Ride Strong Wrench Proud