Margaret has been riding for a little over a year now. She has done quite well on picking up on riding. She often makes comments about things she would like to get better at or apprehensions or concerns she has about being on the road. I take some of the fears she has for granted because I have ridden so long. It can be difficult to relate to her concerns for that reason.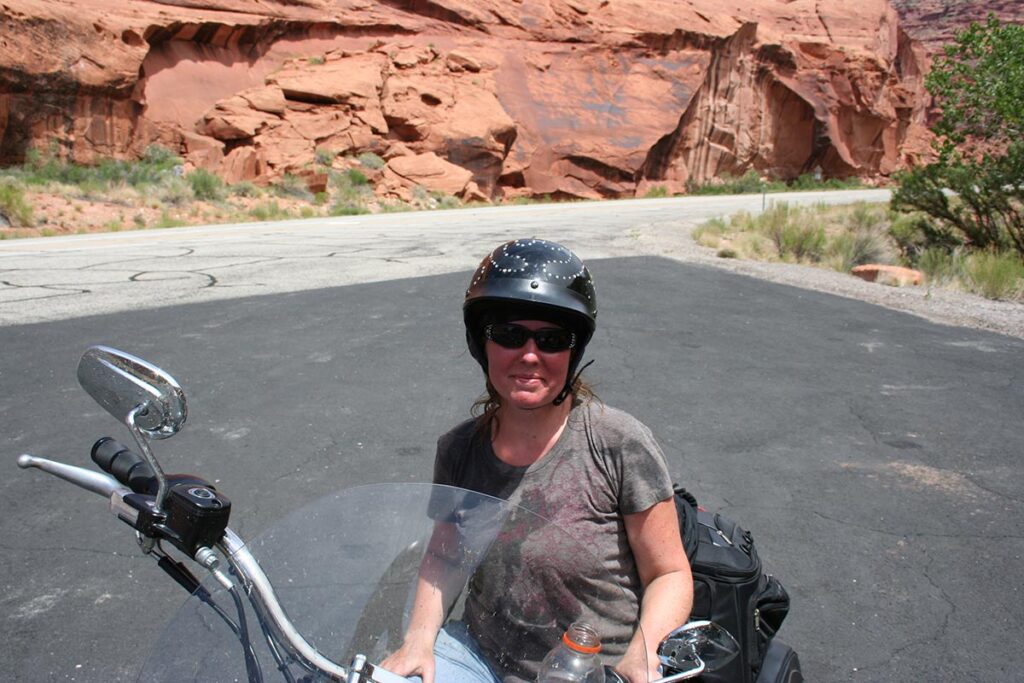 Lady Riders In HOG
Our Chapter has quite a few ladies that ride and even more that have mentioned they would like to ride. Many of them thought about doing more than just sitting on the back of their partner's bike. We have new lady riders we feel sure have questions and concerns about riding. They may be reluctant to express those apprehensions. We have also met a lot of women on our trips that will approach Margaret when they see her roll up on her bike and ask questions about how she got started riding. Because Margaret took the step to ride, overcame fears, and is still developing as a rider, we thought it might be a good idea for her to start her own blog that focuses on riding from a lady's perspective and a lady that hasn't ridden very long.
Margaret Chooses A Website Name
While we were on our vacation ride recently on the Blue Ridge Parkway we began brainstorming ideas for her blog and details on how it might help ladies that have an interest in riding. She finally settled on her new blog name: This Lady Rides and purchased the domain name. Shortly after returning home from our trip, she dived right into creating her blog. Some of the write-ups at this point are from my blog since we shared in the trips but she's already begun to add her own perspective to riding and will continue to do so as she rides more.
So if you are a new rider, a lady rider, want to ride, thinking about riding, already riding, or even a lady that's been riding a long time, I want to encourage you to visit her site and check for new updates regularly. She has a different perspective on riding and riding-related activities and it will be interesting to see how her site develops.
Ride Strong Wrench Proud