Somewhere in the vast history of motorcycling, sidecars became almost a non-entity. Growing up in the seventies in America, sidecars were a regular sight at the bike events my father took me to. They would roll up with beautiful custom paintwork and line up together, creating an exciting spectacle.
The Uniqueness Of Sidecars
It wasn't just Harley's that had them. I vividly remember my stepfather's 1967 BMW R69 with a sidecar. It was always a treat to have him take me for a ride in it. The bike would hit bumps, and the sidecar would jiggle around like jelly. Cornering to the right, it would hug the road tight. While cornering to the left, he would have to slow up and pay attention to when the sidecar wheel would begin to lift to not topple over. It's a different experience to ride in a sidecar and control the motorcycle the sidecar is attached to.
Unfortunately, many riders will never live that experience because you just don't see them much anymore. The desire to have a sidecar has faded to a handful of riders and is moving towards extinction. If you think about it, when was the last time you saw a sidecar rig cruising the roads?
I don't have a picture of my stepfather's sidecar, but I was able to find his setup after googling images and finding one like his. What a beautiful machine!
Possible Reasons For The Sidecar Decline
So what caused the decline in sidecars? There isn't much in the way of opinions regarding their disappearance. One could speculate they were pushed out by trikes. Trikes offer a safer and more stable ride than a sidecar if you want the motorcycle experience without having to balance two wheels. There is no differentiation in cornering on a trike both left and right, whereas a sidecar rig could topple over. It takes a far more experienced rider to maintain control on a sidecar rig.
Sidecars are also very expensive. You won't walk into a dealership and find a bike with a sidecar rig on the showroom floor for sale very often, if ever, anymore. That means you have to purchase the bike and add the sidecar. This can run from a couple of thousand dollars to upwards of 8-10 thousand depending on style and accessories. That is a load of dough for most riders that could be spent on upgrading the motorcycle itself. There aren't many riders willing to put that money into a sidecar.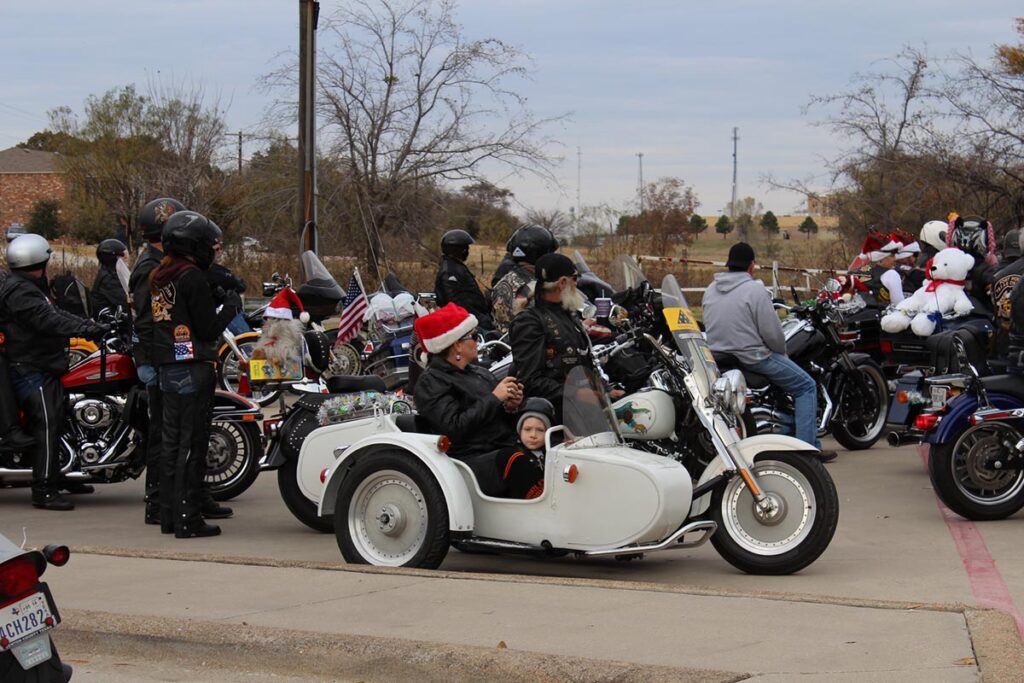 Sidecars On The Road Today
Whatever the reasons, sidecars seemed to begin a decline around the late '70s and took more of a novelty role. They can still be seen as police escorts to government officials, Funeral escorts to famous people, and motorcycle museums. Occasionally, one will show up at a motorcycle event with a dog wearing goggles popping its head out of the sidecar while people smile and goggle over the sight.
Most of the ones you see on the road are not in great condition either. It's unfortunate. When you attend bike rallies and events or watch videos with overviews showing the thousands of motorcycles at rallies, it will be a rare occasion to spot a sidecar rig from the bikes, Trikes, Spyders, Slingshots, and other homemade abominations people are putting on the road. Sidecars used to be classy but now barely maintain a foothold in a small niche in the motorcycle community.
Want To Re-Vitalize Sidecar History?
What if you want to be one to revitalize the sidecar history? There are still quite a few companies that manufacture sidecars for motorcycles. Rocketeer Sidecars, DMC Sidecars, and Champion Sidecars are still in the game manufacturing sidecars. The options are available if it's your heart's desire.
A Beautiful Sidecar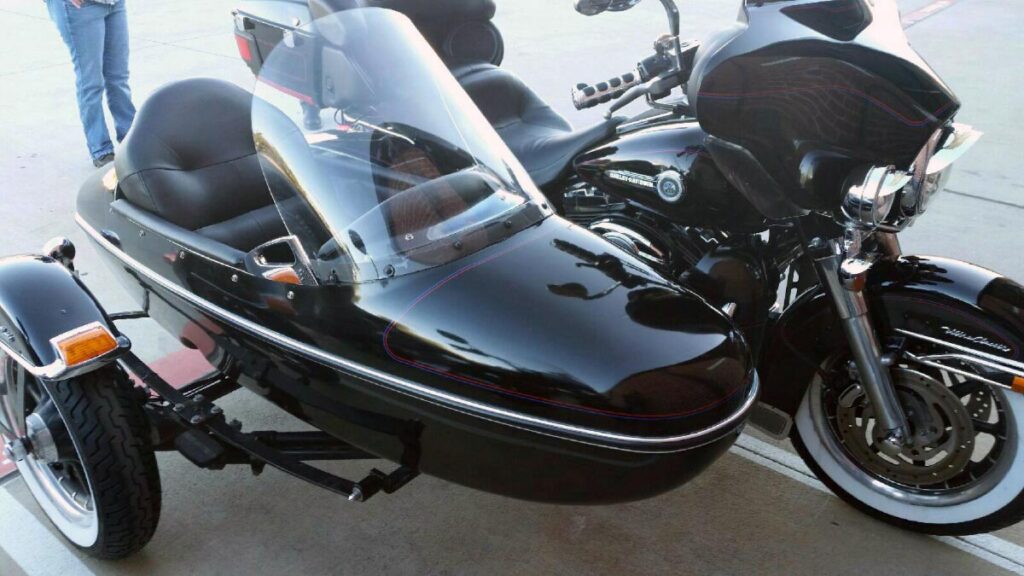 In November, I was visiting Stampede Harley Davidson when Jeremy, the General Manager, said he wanted to show me something he had recently purchased. He took me out back and, to my surprise, was a fantastically beautiful 2008 Ultra Classic with a sidecar. Both the bike and the sidecar rig were painted to match, and even the sidecar wheel was a match to the bike. The fender was a match, and the tail light was from the same year of Ultra Classic. It was incredibly well maintained and exciting to see.
If you are one of the few riders with a sidecar and are still filling that niche in the motorcycle community, I would love for you to share photos with everyone on my Ride It Wrench It Facebook Page or #rideitwrenchit on Instagram.
Ride Strong Wrench Proud