Mike's Speed Shop in Pantego Texas does it all when it comes to motorcycles. They perform regular service, repair, and upgrades, and custom bike builds. If you need any type of work performed they are a great and friendly place you can rely on in the DFW area.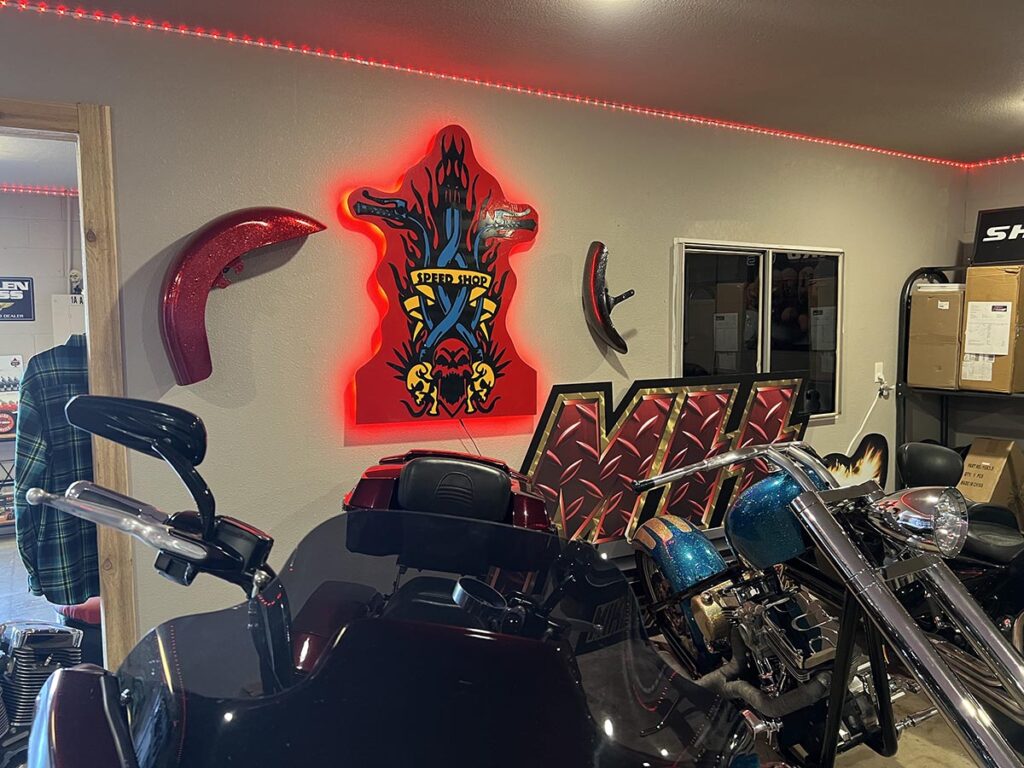 Grand Re-Opening
Mike's used to be at another location quite close to the new shop. It was small though, VERY small. They simply reached a threshold of business that required more space to function adequately. After moving to the new location they had a Grand Re-Opening to introduce and re-introduce themselves and the new shop to the motorcycling community.
Custom Motorcycles
Custom motorcycles are just one aspect of what they do at Mike's. I was fortunate enough to talk with the owner Mike and he walked me through the shop and took a close look at two bikes he built. The work is beautiful and you can definitely see the creative mind at work in both. The road king paint has a unique quality to it as they used crushed glass in the paint. The Harley Softail Slim pictured below is close to completion. The body pieces are being painted for the final touch.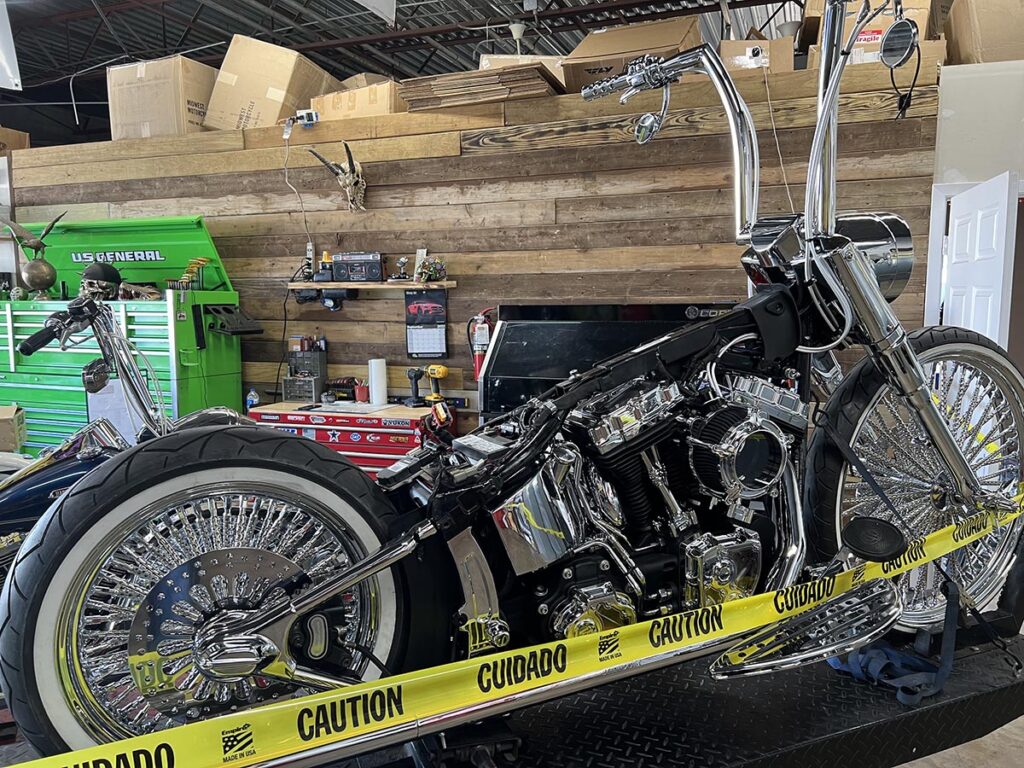 Parts and Supplies
They also sell and ship parts if you need something in particular. Items like oil and lubricants are also available. If you are looking for OEM factory parts or lubricants though you are out of luck. They don't sell them. I was one of the lucky first 100 people to show up and got a T-Shirt that says it all about their philosophy on factory-made items. Mike uses parts he strongly believes in that are exceptional replacements for factory parts. Through many years of success using other parts, he has built a strong and loyal customer base. I was fortunate to talk to a few of his customers while I was there and was impressed with their loyalty to MSS.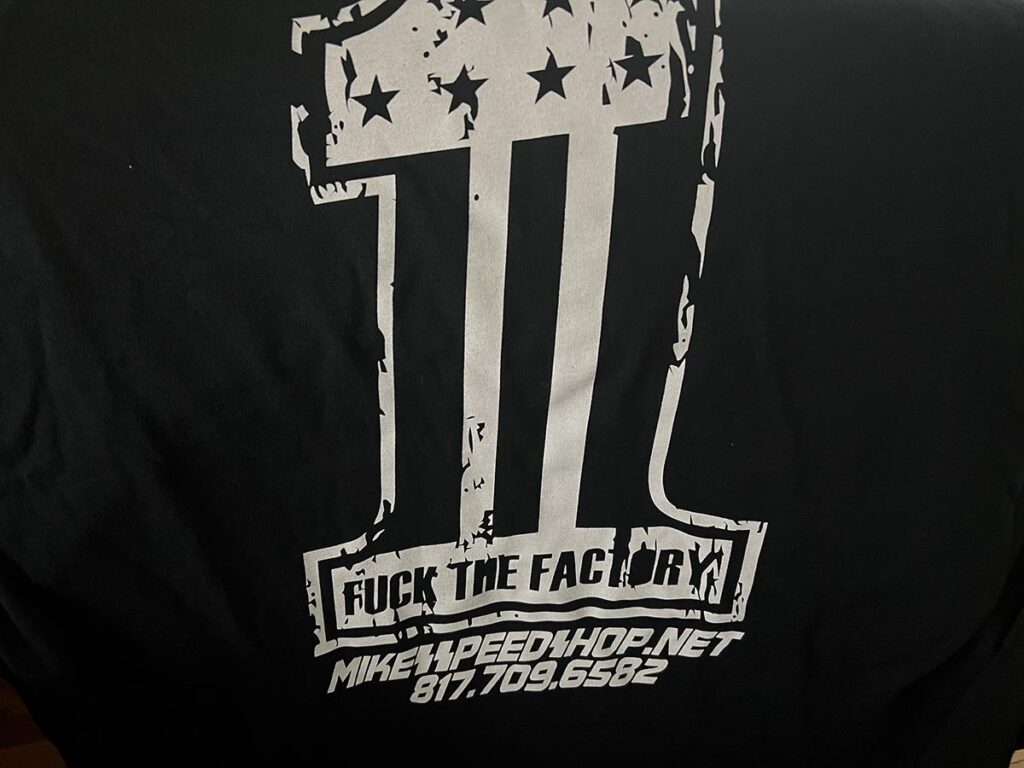 Future Content With MSS
I am hoping to collaborate on some future content with the shop. I have some ideas that Mike seemed open to and am looking forward to the information that might come from it.
Ride Strong Wrench Proud